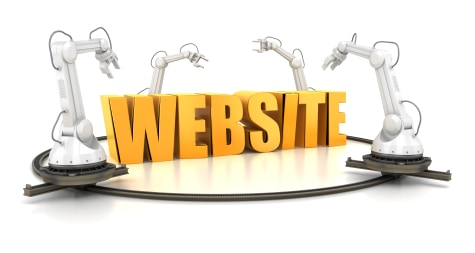 Build A Website That Belongs To You
Our foundation was built around web development. In today's digital world many business owners rent their website without realizing it. DIY sites or sites that you pay a monthly fee for are some examples. Take that money you're wasting every month and invest it into building a website that belongs to you. All you have to do is take care of it. We can build almost anything you can think of. Your website needs to speak to your audience and provide your visitors what they're looking for. All websites are built responsive, mobile friendly, search engine friendly, and user friendly. We also offer website management so you don't have to worry about taking care of the website after it's built.
Over the years we've build hundreds of websites and educated our clients on the importance of taking care of their website. It's just like your car or house. The foundation is there, you just have to maintain it. Without maintaining it, it will break, fail, or you could lose it.
Whether it's a content based website or an ecommerce website, we can build it.
To discuss your needs and pricing please contact us so we can learn more.
A note about ADA:
In recent years a website's ADA Compliance has become a concern. As of today there is no actual written law of what makes a website "compliant'. However there are suggested guidelines to follow. While building a website we use several tools to grade Accessibility. We also check it again after the website is live. There are plugins you can add to your website as well to help the user experience.