We are philanthropists at heart. We love to give back in several different ways, whether through donations, volunteering, or sponsorships. Each year we give back as much as possible. If your organization fits within our mission and vision please let us know! If you'd like to be considered, please fill out the form below. Please make your request at least 3 months in advance.
Organizations Near and Dear To Us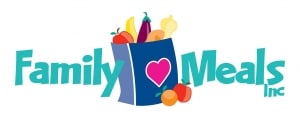 Family Meals, Inc., founded in 2012, is a 501(c)(3) not for profit organization that provides ingredients for families and residents to prepare meals in their own homes, preserving the dignity they have in times of need. Family Meals, Inc is committed to family time around the family table, especially during the holidays. Clear SEM Solutions is a Easter, Summer, and Thanksgiving Food Drive drop-off location. Our staff participates in their Thanksgiving Outreach every year to package family meal bags to be delivered to families for Thanksgiving.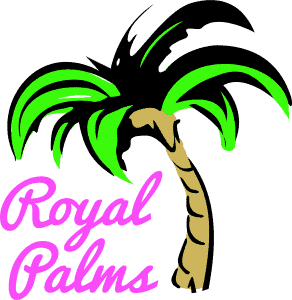 Founded in 2002, the mission of the Royal Palms is to support our local community through outreach and volunteerism to improve the lives of individuals and families on the Treasure Coast. Every year the Royal Palms collect gently used Prom Dresses and hold an event called Prom Towne where local high schoolers can come and get a free prom dress to attend prom. The organization also gives several IRSC Scholarships. Our CEO, Jennifer, currently serves as President, and our Admin Assistant, Luv, has served on the board for several years. In 2018 Jennifer and Luv Co-Chaired Prom Towne.
Since 2009, GraceWay Village has served Treasure Coast residents who struggle with poverty, food scarcity, homelessness, and other tragic needs. Their mission is to feed those who are hungry, provide clothing to children and teens of low-income families, and conduct workshops designed to improve lives and productivity. Over the past 10 years, GraceWay Village has served more than 75,000 meals to the hungry and supplied more than 215,000 items of clothing to 14,000 area children and teens. Every year we adopt a family for Christmas. We provide them everything they need to make their Christmas magical.

HANDS of St. Lucie County provides primary healthcare services and access to a continuum of healthcare to qualified, low-income, uninsured, adult residents of St. Lucie County. Years ago HANDS lost its main funding source. Inspired by a book called the Necklace, a local resident came up with the idea for 12 women to share a necklace to help raise funds for the clinic. Local jewelry store owner, Greg Childress, donated a one-of-a-kind $12,000 necklace named Jewelia. Each woman vowed to raise awareness for the clinic and at least $1,000 during their month with Jewelia. The Jewelia Project was born. Over 4 years, 31 women shared Jewelia and together raised over $600,000. Our CEO, Jennifer, was one of those women and raised a total of $9,000 during her two fundraisers for Jewelia.