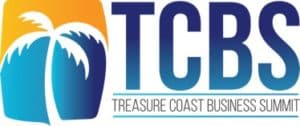 The Treasure Coast Business Summit is the Treasure Coast's largest business-to-business (B2B) summit and expo, which provides a large scale networking and enriching educational experience for business professionals. The TCBS is held annually at the MidFlorida Event Center (formerly known as the Port St. Lucie Civic Center) annually in May.
In collaboration with TCBS, we have created the Be Extraordinary Influencer Awards that are announced at the Business and Social Hour (BASH).
We have some truly Extraordinary people in our community who were the inspiration for our theme and award categories. Extraordinary means remarkable, rare, out of the ordinary, exceptional. It is an honor to be able to present these special awards to very deserving individuals in our community.
We created 3 award categories:
Under the Radar Influencer – someone quietly working without public credit.
EXTRAordinary Influencer – someone always going above and beyond consistently.
Iconic Influencer – someone notable, reputable, and becoming an icon in our community.
We are honored to be the annual Awards Sponsor and present these awards to deserving individuals.